June has arrived, and with it, festivals of all shapes and sizes, one off shows by bands who don't usually hit the UK, stadium shows and open air gigs in parks, squares and any other open space you can put a stage and a crowd in. We should also not forget that the small venue gig side of things, although quieter, still continues and this preview of summer live music is as much concerned with that as it is with major festival headline acts.

Here at R13 we gave you a few suggestions for bands to check out over Summer 2007 and many of those featured are out in force again in 2008. Only a couple have made the list this time round, naturally we still think you should go see Muse, Frank Turner, Gallows, The Whip, Evile and SixNationState, but we bigged them up last time round and we've much more to be excited about alongside that lot.

Below is the first 25 from our list of '50 Bands to See This Summer'.

Apocalyptica
The band famous for their instrumental antics will definitely be bringing one guest star to Download this June, with Lacuna Coil's Christina Skabbia set to join them on the Sunday. If you manage to pick up a ticket for the Metal Hammer Awards at the O2 on June 16 you'll see them there too, plus they're one of the acts confirmed for the French metal festival Hellfest which R13 covered in 2007. Click here for a review of recent album 'Worlds Collide'.

Attic Lights
One of the emerging acts we're listing "to be seen" in the coming weeks, with Attic Lights you'll get glorious Americana sunshine from a Glasgow band tipped for big things. Already receiving a lot of exposure in the Scottish media, it won't be a surprise to see them again come the end of year reflections. Get their upcoming dates and an idea of their sound from the Attic Lights Myspace.

Biffy Clyro
What is there to say about Biffy Clyro that R13, and countless others, haven't already said? The British rock success story of 2007 are out again this summer, main staging it at Reading, Leeds and Download, plus they're up against the much talked about Jay-Z set at Glastonbury, making a mockery of that particular controversy. If you didn't catch them touring with 'Puzzle' in 2007 they're a must; those who did or who have followed the band from the start know Biffy are worth the effort anyway. Go here for previous R13 Biffy coverage.

Bon Iver
Recently seen on Jools Holland and supporting Iron & Wine on tour around the UK, his debut album 'For Emma, Forever Ago' has just been released in the UK and quite frankly it's a corker. It's not going to be the feel good hit of the summer but his creaking vocals and mournful guitar sound will provide a lot to get into if you're that way inclined.
Check him out on Myspace for more, most dates are in the States, however London shows are scheduled, as is the End of the Road Festival in September.

Brian Jonestown Massacre
The unique talent of Anton Newcombe brings the latest BJM line-up to Glastonbury, Oxegen, T in the Park and Benicassim in Spain, plus there's a UK tour for July. Go here for the tour page on the BJM website and here for our review of 'My Bloody Underground'.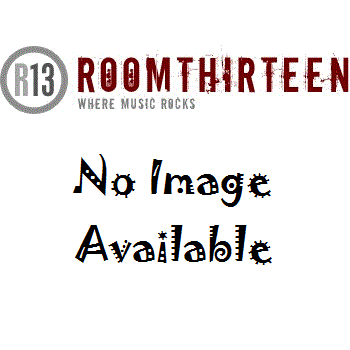 Cage the Elephant
Anyone looking for a feel-good, old-school rock n' roll party needs to seek out Cage the Elephant this summer. The band packed out The Underworld at
Camden Crawl
in April and, although they hail from the States, they're spending much of the next few months touring the UK. Get dates and an idea of what they sound like by
heading to their Myspace site.
Carbon/Silicon
Tony James of Generation X fame and Mick Jones of The Clash bring their new project to the Guilfest Main Stage on Friday July 4. Definitely one for the curious punk head to go see. They can also be caught at the Hop Farm Festival the same weekend, joining the likes of Neil Young and Primal Scream in Kent, plus V Festival and Hyde Park Calling. More dates and a taster of their material can be found
here.
Cavalera Conspiracy
You don't need us to point out that the arrival of the reunited Sepultura brothers Max and Igor Cavalera will be one of the highlights of Download 2008: so we need say no more. Those not going to Download and who can get their hands on a ticket will also get the chance to see them at the London Astoria on June 17. Get more at
Cavaleraconspiracy.com.
Crystal Castles
Rising dance act Crystal Castles are well known for their remixes for the likes of Bloc Party and Klaxons, but have toured the UK extensively and played Reading and Leeds and the Camden Crawl in the past year. They've just appeared at the Gatecrasher Summer Soundsystem and Evolution Festival in Newcastle, and return for Glastonbury next month and Latitude and the Reading and Leeds weekend later in the summer.
Hear more on Myspace.
Dan Le Sac vs Scroobius Pip
The duo rose to prominence in 2007, most notably with the single 'Thou Shalt Always Kill'. Electronica meets rap is the order of the day and those in search of lyrics that are funny, fascinating and thought provoking all in the same song should hunt them down at Wireless, Zoo Thousand and Eight or club shows in July. Dates are, of course, on
their Myspace.
Def Leppard
Oh come on, who doesn't like a bit of eighties rock nostalgia once in a while. Throw in the fact that their arena tour also features White Snake and this is one of the classic rock events of the year. Def Leppard's new album is said to have them right back on form, but it's the old favourites which will have arenas rocking throughout June. Tour dates are
here,
"do you wanna get rocked?" hell yeah!
dEUS
Popular on the indie side of things throughout the nineties, Belgium based dEUS took an extended break for the first half of this decade. A massive world tour saw their return in 2005-06, and in 2008 they're heading to the UK for Latitude and T in the Park, and Ireland for Oxegen.
Review of 'Vantage Point'.
Dillinger Escape Plan
Headlining the Third Stage at Download, Dillinger Escape Plan are one of R13's favourite bands, with current album
'Ire Works'
featuring in our best of 2007 list. Thousands will flock to see Kiss, plenty will opt for the pop punk of Simple Plan, but the smart money's on Dillinger to deliver the headlining highpoint of Download day 1, definitely the heaviest!
Feeder
The mighty hit machine that is Feeder returns this summer with festival dates scheduled for Reading, Leeds, T in the Park and the Isle of Wight, plus, once the new album is out, expect a UK tour to follow. Everyone knows what Feeder can do; very few leave a Feeder gig having had a bad time. Refresh your memory with
this review
from Leeds 2006, where quite frankly they ruled!
Fighting With Wire
We're rather pleased to see the momentum behind this lot growing since we featured them as band of the week on our Myspace site last summer. The Irish rockers have just completed a UK tour and should be watched out for at Download this June. Read a review from Cardiff
here
.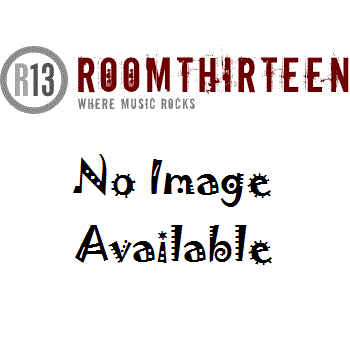 Foals
This band divided us at R13 towers when the list was being compiled. Some argue that the hype is totally justified, they've had a top ten album this year and will draw in the masses this summer for their hugely energetic live shows thanks to acres of press coverage from the likes of the NME. Others point out there's nothing especially new going on with the Foals style of alternative dance music. There's only one way for you to decide for yourself if you haven't already done so. The
Foals Myspace
has tour dates.
Found
A bunch of Edinburgh electronic art kids who think they're clever, but our ear to the ground in Scotland thinks they are so that's good enough for us. They take an almost scientific experiment approach to their songs which shouldn't work but they manage to pull it off and could be described as Kraftwerk for those who think Kraftwerk sold out a bit too much. They've plenty of shows in Glasgow and Edinburgh lined up, plus Camp Bestival in Dorset in July. Check them out on Myspace
here.
Guillemots
Their rather excellent
current album 'Red'
sees Guillemots in a funky mood, which will make for perfect outdoor action as and when the summer really kicks in. New single
'Falling Out Of Reach'
is a mainstream anthem in the making. Currently on a UK tour and set to support R.E.M in August, plus play Wireless and Hop Farm.
Holy Fuck
Described as "intensely danceable electro-rock magic" when we reviewed them
supporting Blonde Redhead
in London this Spring, Holy Fuck return to the UK for Glastonbury, Reading, Leeds and the Loop Festival in Brighton this August. Go
to their Myspace
if you've not heard them yet.
Iron Maiden
Believe it or not, Maiden will be playing their first ever stadium show in the UK this July as they head to Twickenham. Following in the recent traditions of Maiden tours, this one takes on a theme, based around the mid eighties Egyptian stage concept from the 'Power Slave' era of their career. Tricky to give you a link to whet the appetite since we weren't around to review Maiden twenty years ago, but the last history lesson from Bruce and co came at the 2005
Reading Festival.
Jimmy Eat World
They were one of the
Reading and Leeds
highlights last year playing two sets: first on the main stage with all the classics on view, and then headlining the Lock Up Stage with an almost totally different set of songs. Throw new anthems 'Big Casino' and 'Always Be' into the mix, and whatever combination of tracks are played at Download will unquestionably make Jimmy Eat World one of the must see bands of the weekend.
King Blues
At the risk of dismissing this feature completely, as much fun as going to see acts you looked forward to are, it's finding your new favourite bands that's the most exciting part of gig and festival going. We knew about the King Blues this time last year having reviewed the original release of 'Under the Fog', but it was Guilfest and the Leeds Festival which confirmed to us this politically minded ska/punk collective with a hint of folk are a must see. They return to Reading and Leeds this year, plus play 2000 Trees, Rebellion, Glastonbury and
more.
Ladytron
Back and bang on form judging by
this recent review
from Glasgow, Ladytron may be one of the surprise packages of 2008, not least because plenty who weren't diehard fans will have forgotten about them. Only a couple of dates in the UK so far lined up for the electro new-wave act, London Astoria in July and The Magic Loungeabout in Yorkshire in August.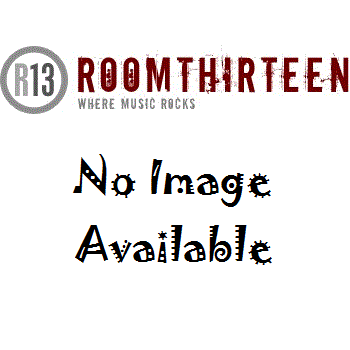 Late of the Pier
Depending on whether you like your comparisons classic or contemporary, Late of the Pier can sit alongside Gary Newman or The Klaxons. The band opened the Radio 1 Stage at Reading and Leeds last year, forthcoming dates include Rock Ness, Redfest, Zoo Thousand and Eight and Secret Garden Party. Get an idea of what they have to offer with
these CD reviews.
Their debut album is due for release later in the year.
Manic Street Preachers<
Quite simply one of the best live bands the UK has to offer. Sadly not considered main stage headliner material for Reading and Leeds (as they were in 2001), but the Manics will top the Radio 1/NME Stage instead. They're also heading to Connect and Oxegen, if you need further convincing, check
this review
for their 2007 V Festival set.
Click here for Part Two
.