Part 1 of this list took you from 65Daysofstatic to Late of the Pier. Read on for the second twenty-five.

Municipal Waste
Some tips on how to best enjoy your Municipal Waste live experience courtesy of this review of 'The Art of Partying'. "There's the "slamming into each other until someone gets an elbow in the eye dance, the standing legs apart and headbanging so large your head almost reached the floor between your feet" dance and the ever popular "running skip in a large circle whilst holding your hands clasped behind your back and bobbing up and down out of time to the music" dance. Be warned the last one takes a bit of practice and if you should collide with someone remember to get your hands back round to the front before hitting the floor with your face." It's thrash metal with a smile on its face, check out their Leeds 2007 set reviewed here, they're back for more at Download this month.

My Bloody Valentine
Cult eighties and nineties alternative band My Bloody Valentine are back on the live scene in 2008, reforming last year sixteen years after critically acclaimed Creation Records release 'Loveless' made the UK top thirty. For many this recommendation will catch the eye because we're dealing with a band who have been written and spoken about at great length, but unless you were immersed in the gig world a decade and a half ago, you won't have had chance to see them first hand. The opportunity comes at Bestival in September, Spain's Benicassim in July and summer gigs in London, Manchester and Glasgow. The band's website has more details.

The National
Two words head this live review from their winter tour, "Utterly Inspiring". It continues to describe them as "one of the most underrated bands of the year, an awesome mix of woozy rock and spectacularly pointed and universal lyrics that knock your breath out and make you smile." hear more on Myspace and catch them at Wireless in Hyde Park on June 4.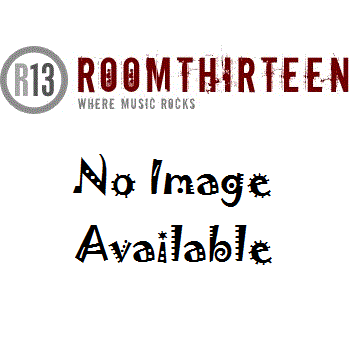 Neon Neon
Super Furry Animals have long specialised in powerful slices of neo-psychedelic pop madness. Therefore, it should come as little surprise that this collaboration between Furries mainman Gruff Rhys and electro producer Boom Bip (aka Bryan Hollon)- a man once lauded by John Peel as a "modern day Captain Beefheart"- produces what will undoubtedly come to be recognised as one of the year's most gloriously eclectic albums. Read a full review of
'Stainless Style',
then go see them at Wireless or Glastonbury.
Nightwish
Bloodstock Open Air this August will be the first major UK festival date for Nightwish following the public firing of Tarja Turunen. Anette Olzon has stepped into a band whose last album catapulted them into the metal big league worldwide, and although a UK tour playing venues the size of London Astoria and Glasgow ABC has been completed, the really interesting gig for both fans and detractors alike will be headlining BOA. The band's latest album
'Dark Passion Play'
has the epic orchestration, dark and broody song structures and, of course, a potential new iconic front woman.
Offspring
Making a long overdue appearance at the top of a major UK festival bill, Offspring precede their new album release with the Saturday night spot at Download. Regardless of where you stand with the Offspring, or in fact, which bit of their career you prefer, most will agree that they turn in a hugely entertaining live show. Given that things have been a little quiet of late, refresh your memory with
this retrospective review
in the form of a hits compilation.
Opeth
They've been described by some as the Pink Floyd of metal, a nod to Opeth's epic and complex song structures that range from brutally hard to silky soft in an instant. Their new album 'Watershed' is just out and their headline set at Bloodstock Open Air in August will without question be one of the metal shows of the summer. Read
this live review
for a short taster of what they offer.
Pendulum
It might be easier to list the places the biggest name in drum & bass aren't playing this summer. The rock crossover in their sound means that, like the Prodigy in the past, they're welcomed to Download as well as Creamfields, plus there's Reading and Leeds, Wakestock, Bestival, T in the Park and Oxegen. Their
Myspace
has more dates.
Pennywise
Marking two decades in the business this year, US punks Pennywise have recently released studio album number nine,
'Reason To Believe'
and will be one of the major draws to the Lock Up Stage at this August's Reading and Leeds Festivals.
Prodigy
Yet another that needs no introduction providing one of the most full on live experiences you can ever have. The Prodigy fit in perfectly at events as far apart musically as Download and Creamfields, the last time they played
Download in 2006
they won the battle of the crowds over Funeral For A Friend. this summer it's the turn of V to be treated to 'Fire Starter', 'Out of Space', 'Smack My Bitch Up' and the rest.
Radiohead
T on the Fringe
saw the last major open air Radiohead gig in the UK and they're back this summer, touring 'In Rainbows' and whichever old songs they're in the mood for that day, at venues around the country including Victoria Park London and Glasgow Green, plus Dublin this month.
Rage Against the Machine
Of all the reformations this summer, RATM's return to the UK is already generating the most excitement. Some, including one R13 writer in
this article,
argue that their very reunion to serve the nostalgia market goes against everything they stood for as a band at their peak. Others simply can't wait for T, Reading or Leeds and the chance to see the likes of 'No Your Enemy' and 'Killing in the Name Of', in the case of thousands, for the first time. Whether there are political statements to make, or simply cash to be made, the curiosity factor and hope of a great time means Rage will provide arguably the must see festival headline performance of summer 2008.
The Resistance
Having already featured My Bloody Valentine in this section, here's a band who list MBV as an influence on their
Myspace
profile. The former R13 Band of The Week make electric, psychedelic guitar music which veers between heavy, pulsing walls of sound and sparkling melodies of guitars and electronics with a touch of percussive lunacy. Their live shows are described by R13's Editor as, "blissfully arresting, engulfing the audience in the sumptuous sound". Dates currently confirmed are in London and the East of England, but check their Myspace where new shows will be listed.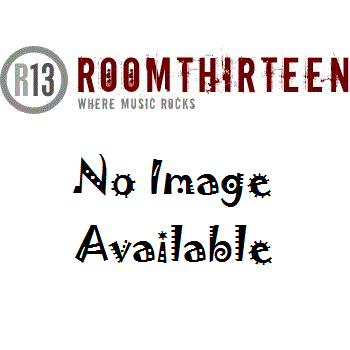 Screaming Tea Party
If you were to try and catch as many on this list as possible, and what an excellent way to spend a summer that would unquestionably be, you could cross two off the list in one go during June as Screaming Tea Party support the previously recommended Cage The Elephant. When catching STP at
Camden Crawl
in April we described their style as stumbling from "lo-fi simplicity to hardcore punk, with even a hint of sixties-style pop along the way. Vocally they're just as diverse, ranging from soft murmurs to all out screams and yelps." Get more dates
here.
Sigur Ros
The fascinatingly unique Icelandic band are back in the UK this summer. They release new album, 'Með suð í eyrum við spilum endalaust' (With a buzz in our ears we play endlessly) on June 23. They're headlining Latitude, an event which could have been created with Sigur Ros in mind, plus Electric Picnic and Connect this summer. Read a review from a 2006 visit to Scotland
here,
as they headlined the Pet Sounds arena at T in the Park.
Slipknot
It's been one hell of a Stone Sour and other projects enforced wait if you're a Slipknot fan. Now the masked metal machine is back rolling, and heading our way for Reading and Leeds this August. Doubtless due to their time out of the spotlight they'll be wanting to stamp their name right back on the metal world, which can only mean big things. Click
here
for a review from Download 2005.
Serj Tankian
Armed with an excellent solo album, Serj Tankian heads to the Reading and Leeds Festivals this August as much more than simply the voice of System of a Down. His critically acclaimed LP sees enough of a snarl to please the SOAD faithful, with a less harsh, commercial leaning that means many who weren't followers of his band will find something to be impressed by when they see him live. Go
here
for a live review for this modern-day legend of a rock vocalist.
The Ting Tings
The Ting Tings juggernaut is well and truly rolling with the band having recently scored a number 1 single and album, and 'That's Not My Name' already a huge radio anthem. We were impressed by the duo's performance in front of a curious few at V in 2007 and they were the stand out act on the 2008 NME tour. This
recent review
of a Manchester homecoming gig concluded that "the doubts remain over their longevity and ability to remain fresh and viable; yet for the moment treasure them as a breath of fresh air and a long uninterrupted interval of sunshine to provide a perfect pop soundtrack to a long, hot summer". Hit up their
Myspace
for details of future live movements.
Underworld
They were excellent at the
London Roundhouse
in February and are one of the must see dance acts on the planet. Granted any festival will have some turning up for one song only, but hopefully they'll leave having seen the light, that Underworld are about soooo much more than that song from 'Trainspotting'; classic though it is. Check them out at Wireless, Creamfields and Rock Ness.
Unkle
Somerset House is a great setting for live music, hence the continued popularity of the Summer Series each year. Joining the line up in 2008 are Unkle, who headlined the dance tent at Reading and Leeds last year and turned in more of a powerful stadium rock style performance than the rather limp Red Hot Chili Peppers on the main stage. If the Soundsystem is as good as at Leeds last August, expect this to be one of the London live music events of the year, not just the summer. Click
here
for a review of current album 'War Stories'.
We Are Scientists
Always a festival favourite and hugely entertaining in that environment. Sure
this review
raised a concern or two as WAS toured earlier this year, however reports from the Radio 1 Big Weekend suggested they were on fine form in the festival setting and with the new material having had time to get under plenty more skin, expect this lot to pull in the punters and be well worth a look this summer.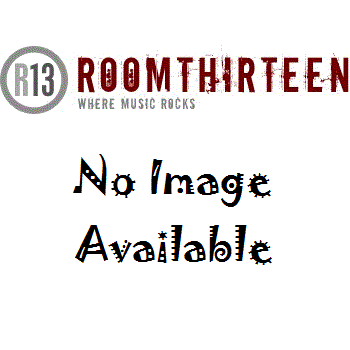 The Whigs
One of our favourite finds from this year's South By South West Festival, this American trio head our way with their high-energy indie rock for an appearance at Wireless, T in the Park, Oxegen and club shows in early July. Check their website for more info and click here for our recent interview with the band.

Yoav
Having impressed us opening for Underworld at the Roundhouse in February, we checked him out at the Camden Crawl in April and were further convinced that this one man and an acoustic guitar funk machine is one of the rising unique talents of 2008. Check him out for yourself at Glastonbury, Camp Bestival, Rip Curl Boardmasters and dates around the UK this July. Dates found on his website. Look out for his ace chill out cover of Pixies 'Where Is My Mind'.

Neil Young
This legendary Canadian singer's only UK summer show for 2008 is at the Hop Farm Festival in Kent on July 6. He tops a bill which includes Primal Scream, Supergrass and Guillemots. Official website is here.