11.30 am On the Saturday morning I made my way to the luxurious Fitzwilliam hotel in Dublin where Nick Cave and The Bad Seeds had just arrived the night before. The place was really calm. I went directly to the bar which was empty and decided to settle at a table in a corner and started to prepare my things. As I was switching on my laptop I realised that I could not connect to the internet.

I got up and asked the barmaid for a glass of water while I could see Mick Harvey standing at the reception looking for me. We had planned to meet the next time he was in Dublin. I arranged to be there by 12 am. We were both on time.

I was going to show Mick the bar when he said "I think there is a calm room where Nick Cave is...somewhere over there". I reassured him by saying that the hotel was empty anyway and I was sitting in a corner of the bar that was also empty. The place looked nice.

He then followed me to the bar and sat at the table. He looked a bit tired but in a good mood. I asked him if he would like a coffee. He smiled "Yes, I'll have a coffee ...and maybe something to eat if you don't mind.." I replied to him that I did not mind. The barmaid came to our table and asked us what we would like to order. I ordered a cappuccino and water while Mick was going through the menu to find a suitable plate. He then looked up to me and said "This is the only meal I would have today..". I smiled "I am just the same .I only have the breakfast generally and off I am going". He then made his order a bit later while I complained about the non-existent wireless connection "I just cant believe it !! What's this BT network thing !!?? It looks like that the hotel doesn't have their own free access network.." Mick then smiled and said "I know, that's weird. You could always use an Ethernet cable but they don't even have any plugs..." I smiled back and said " My modem is built-in my laptop and its Wi-fi so I don't need any cable as far as I'm concerned but the point is that there is no internet...that's mad.".

Mick smiled " I mean , nowadays that should be everywhere...really..". He asked me where I was living at the moment and I replied that I was travelling between Dublin, Dundalk and Belfast. I had some good friends in Dundalk that gave me a 3 bedroom house for myself almost free of charge so I would have some space and would decide to live there temporarily. Mick said that it was not that bad at all. He then asked me again about Dundalk just like the last time I talked to him. I then started to geographically locate it for him again and talked a little about the town's history when suddenly I burst out laughing and so did Mick. We had a quick chat about the last interview we did before I began leading him into a passionate conversation about music and travel.
I would find out how the European tour with Nick Cave & The Bad Seeds had gone so far.
I asked him first about his recent gig in Paris . He enjoyed being on stage but then he would not speak on the behalf of the audience. He wished he would have more time between the gigs to visit the towns where he plays. He did hang around Paris before his gig. The Opera and some "Passage de ..something". He couldn't remember the correct name.
He would say some words in French from time to time with a nice accent. I was quite surprised that he was able to understand some French expressions I said to him. He nodded and said "Oui..".I looked at him "But you are able to understand everything I say in French and you pretend that you do not speak French?!" . He smiled " No , I don't speak French but I know some words". I continued with a smile on my face "it seems it's a little more than a few words you understand!". He would then laugh back at me.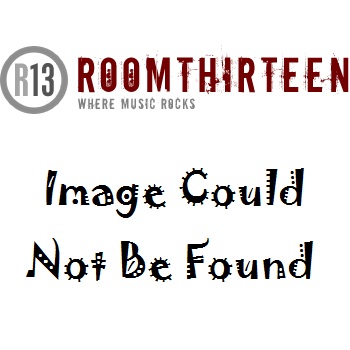 We then talked about music and what he had been up to since the last time we spoke. He played last February as a support act for PJ Harvey on her Australian tour and asked me if I had heard about her new solo stuff. He really enjoyed it and was very fond of what she was doing .She is a very talented and respected musician. As far as his solo project was concerned he did not think about it yet. He would begin thinking about it when he's in the process of doing it. At the moment he is on tour with Nick Cave & the Bad Seeds across Europe and next fall across the United States. Later on I was telling him a story about tourists as we were talking about what we liked to do when we wanted to travel. I could not understand people that go to such destinations following guide books step by step like robots. They rush around and are only interested in taking pictures of landmarks. I would prefer to hang around the place and discover it myself. Its more charming and magical. He agreed and admitted he didn't like it either and also mentioned that he could not understand this kind of attitude. He would then tell me about his experiences and how people in Australia would ask him if he was looking forward to coming to Europe. I then looked at Mick and laughed "I see what you mean, they would really like to go to Europe themselves but do not actually do it." Mick replied "That is exactly what it is. I don't understand them ..They are making a projection on me. I am not sure if they are normal.. " He then insisted that they are sheep.
Mick went almost everywhere around the globe with and without Nick Cave & The Bad Seeds. I asked him if there were any countries left he would like to visit. He looked at me for a few moments before bursting out laughing "Mongolia. I have not been there yet". He did not like Argentina as it seemed too similar to Europe. He would talk about his last personal trips to Hawaii and French Polynesia. His son gave him an excuse to travel wherever he wanted to go and this year they would go to Japan. He enjoyed being in Egypt with Nick Cave & the Bad seeds. I would ask him if he had been to "Le Caire" and he would then say "....mm...you mean lequel??" I would then say "Sorry , In English it's Cairo". He would smile and say "Yes ,I have been to "Le Caire" and Louxor too". He would like to visit more African countries. He would go to France for a period of 3 weeks once a year and visit some friends in Paris. He liked to hang around "Le Luxembourg" and "Saint-germain-des-pres".
I asked him about Dublin but he unfortunately never really had the time to wander around the city when he came either as a solo musician or with Nick Cave & The Bad Seeds. He would recall one of his gig at the Olympia and was confused as we were talking earlier about the Olympia in Paris. He would remember playing the Olympia theatre in Dublin some years ago. His favourite places in Ireland are Cork and Kerry where he goes from time to time to visit some friends.
Later I asked him about living in Australia and if people there could feel isolated and cut off from the rest of the world. He said that this was something that was well understood. It was a cultural problem and that some people could feel they were stuck there and far from everything. Being so far away can have an affect on the nation's mentality. He would say there were also a lot of Australians that were quite happy to just be there and spend their time watching TV at night but certainly not people involved in cultural pursuits like they were, playing music. One could feel if he was just stuck in Australia , he could feel stuck in Australia and like he was not part of the world. Mick asked for an espresso and I asked for a glass of water .It was around 1.30pm then as I left the hotel. I gave Mick a big bag of sweets and chocolates and he lent me his personal pass so I could go in to town in the meantime and meet them again for the sound check at 3pm.
3.15 pm As I was walking around Dublin Castle I could not find any entrances and discovered a bit later that I was at the wrong gate. I finally managed to get in and eventually asked a security guard where the stage was. He showed me the entrance to a smaller yard and there I went walking under the arch until the backstage where I stepped into the first room on my right which was the production room . I could feel some curiosity from the local promoters when I entered the room waiting for Mick Harvey. I was not speaking to anyone and they were wondering who I was. Then the very nice local tour manager came to me "Nick Cave & co are on stage now doing the sound check , you can go now and come back with them afterwards and bring his pass back ". I just thought to myself "What's the matter with this guy?!". I went outside. The yard was completely empty .The band was on stage starting the sound check.
I sat in a sunny corner and lit a cigarette. Nick Cave looked at me as he checked his microphone. I would only glance at the stage from time to time. Some fans could feel that if they were at my place they would have stuck their eyes to the stage from the start to the end of the sound check. I could feel that Nick Cave was intrigued by my presence. I was looking around and listening to the powerful sound that was promising a brilliant concert. I looked at the sky. It was sunny and cloudy then sunny and cloudy again. I hoped it would not rain when the gig be on.
I liked the fact that I was on my own in this empty yard sitting some meters away from the stage where Nick Cave & The Bad Seeds were sound checking.
Forty minutes later even though I was drinking water I was feeling a bit dizzy and numb. I decided to stretch my legs for a couple of minutes .
Nick Cave glanced at me as I got up. I put my MP3 player on "Leonard Cohen" and walked outside the castle . When I got back, the stage was completely empty and I thought "I cant believe it !? I am sitting here for an hour or so and the moment I go away for 5 minutes everybody is gone!".
I always carry my music with me everywhere I go. As I walked through the yard towards the empty stage with my MP3 on I could see Mick from a distance standing there waiting for me and suddenly walking towards me. I apologized to him and hoped that he did not have too wait for me too long or to even start to wonder if I would ever come back. He did not mind and somewhat he knew I was coming back. He then asked me how many friends I would bring later on . I replied to him that I did not think about it. As he insisted I said that I would bring two friends. I walked along with Mick to the production room behind the stage where Nick Cave and the other Bad Seeds were standing there waiting for Mick who was waiting for me. Mick introduced me to the earlier very nice local tour manager "This is Aurelie, she will be coming back later on so she will need an after show badge". Nick Cave was standing beside me speechless.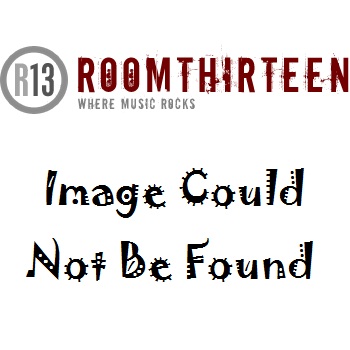 Mick then gave my name to the guy so he could add me on the guest list. I stood there among the band listening to the directions from the local promoter. I would not speak to anyone but only respond if someone would come up to me.
5.30 pm At the end Nick Cave asked a question about costumes . He left the room first and the other members followed. Thomas Wydler, the drummer smiled at me before leaving the room. I then left along with Mick who was telling me that the gig would start at 8.30 pm and end at 10.30 pm. I would then see him at the after show.
8.00 pm . I was back there and two friends would have joined me. They were really happy and thankful while I would realise that I would have actually preferred to be on my own so that I could not be distracted. I did not know that Mick also allowed after show badges for my friends. We got into the VIP area in front of the stage that separated from the crowd that had paid for their tickets. There were around 200 people in the VIP area and 2000 or maybe more in total. I guess that Nick Cave & the bad Seeds have not changed a bit. The same energy and quality. Nick Cave would continuously catch the attention of the whole audience. He would be talking to the them between the songs, encouraging them to participate along with him. He would be almost screaming in the same tone of voice he would sing. The crowd was agitated.
Ones would keep on taking pictures, that way it would reassure them they would not miss anything. Others would ask for "The weeping song" while Nick Cave would go for "The ship song". They played old stuff along songs from their new album "Dig, Lazarus, dig! ". Nick Cave's parts on the piano got the most response with "The ship song" , "Nobody's baby now" and "Into my arms" .
The audience sang along and moved smoothly to the rhythm of music. This was magical.
For the last song , Shane McGowan joined Nick Cave on stage for their famous duet "Wonderful world" . Shane McGowan was putting on his act as best he could. He would almost spit in the microphone as he would acknowledge Nick Cave before leaving. I thought that was exaggerated.
10.30 pm Nick Cave & The Bad Seeds went off stage. The crowd disappeared quickly while around twenty people were left including myself and two friends . I headed to the backstage where I ended up in a basement room and could not believe that this was supposed to be "The" after show party. It looked like a small canteen. I felt like I was at school or either in the waiting room at the doctor. There was only a few other people including some of the Bad Seeds . There was a small fridge with drinks. I had a soda and sat at a table. The atmosphere of the room was strange.
I glanced at Mick who was talking to a few people . He was actually looking at me . He came to my table and we talked for a while. I asked him when the "party" would be over. He replied in French "20 minutes". He was leaving the following morning heading to Glasgow. I said to him at a certain time that the performance was brilliant and that I really liked it. He looked surprised and said "Oh, thank you". I said goodbye to Mick and left shortly after him .
11.45 pm Time to go home. The after show was not that great. The band also felt the same but did not have any control over it. However that didn't take anything away from the fantastic performance they gave and the impressive gentleness and personality of Mick Harvey.
Aurélie Montfrond